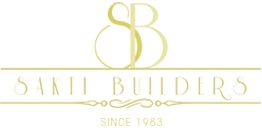 Beautiful 2 & 3 Bedroom Apartments & 4 Bedroom Penthouses at Palace Cross Road, in the heart of Bangalore.
In 1537 a quaint little town was founded by a far-sighted local chieftain, Kempe Gowda. Today, Bangalore, the cosmopolitan capital of Karnataka is one of Asia's fastest growing cities.

A key commercial and industrial centre, the city combines the vibrant pace of a metropolis with an endearing old world charm. Its pleasant climate, innumerable parks, gardens, lakes and verdant tree-lined avenues immediately captivate the visitor.

'Pearl Palace' is located in the verdant centre of this beautiful city within close proximity of three of the largest 5 star hotels in Bangalore, namely the Windsor Manor, the Lalit Ashok and the Holiday Inn. Besides that, adding elegance and luxury to the site locale is the Bangalore Golf Club which is within walking distance of the apartments. The project consists of 2 & 3 Bedroom Apartments & 4 Bedroom Penthouses, with covered car parking and children's play area. The building has been designed with a traditional Bangalorean look, blended in with modern architecture to make the dream of loving the beautiful Bangalore life come true.
All rights reserved © | Privacy policy