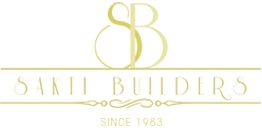 Signature Offices & Luxury Business Hotel, at Sarjapur-Outer Ring Road Junction, Bangalore.
Statesman developed by Sakti Builders is a premier commercial development strategically located in the heart of the IT corridor. A stand-alone 12 storey signature tower with car parking for 400 cars, distributed over two generous basement levels.

On the inside Statesman is an ultra-modern, centrally air-conditioned Gold rated LEED green building, sprawling over two acres of land. Six high-speed elevators provide easy and convenient access to both the basements, ground floor and upper floors. Automated silent DG sets provide 100% power back-up to the offices. It's well landscaped gardens, tranquil water bodies and breakout spaces provide a calm and soothing atmosphere.

Designed with a 50 Meter Grand Atrium to provide plenty of light, natural ventilation and generous circulation space. Statesman is destined to be a premier trendsetter, it is set to introduce a modern, multi-tiered concept of leisure and work. Along with premium offices the complex would also house a luxury business hotel, 24x7 cafeteria, an exclusive business club & spa, banking facilities, ATM's, conference rooms, lockers & data warehousing facilities, an IATA approved travel desk and concierge services, 3-tier security with CCTV surveillance and access control to ensure safety and add convenience to your business.

Office units are ranging from 1,000 Sq.Ft. up to full floor plates of up to 23,000 Sq.Ft.

Project Approved By:



All rights reserved © | Privacy policy